Chuck Israels Jazz Orchestra with guest soloist Dan Faehnle head into Crossroads Studios this month to record a new album for Dot Time Records called "Concerto Peligroso". Chuck's exquisite and sensitive compositions, including the spectacular mini-concerto for piano "Concerto Peligrosso", will make up the majority of the tracks on the new record. Other highlights will include his arrangement of a beautiful American folk song "All the Pretty Horses", and a tribute to Sonny Rollins called "Sound of Sonny" based on the saxophone colossus' solo on the tune "Toot, Toot, Tootsie, Goodbye". Stay tuned for more details on this exciting new...
---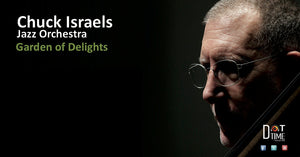 Garden of Delights is the latest release from the Chuck Israels Jazz Orchestra. Although Chuck's musical conception owes much to his trio experience with Bill Evans, he cannot deny his love for Mingus, Monk, Horace Silver, Oscar Pettiford and others. This first release of Chuck's music on Dot Time Records is completely given over to his own compositions. Some are new arrangements of earlier pieces, while the bulk of the charts were composed over the last couple of years for this ensemble. What sets this group apart is the attention to detail, the challenging counterpoint, the subtlety of phrasing and dynamics,...
---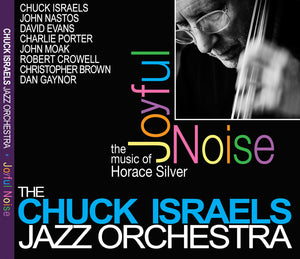 Our recently released CD of Horace Silver music "Joyful Noise" has received a rewarding response form jazz radio stations all over the country. We are getting a remarkable amount of airplay on the strength of Horace's music and the quality and vitality of the performances. This music is deeply ingrained in my listening and playing history, less so for the younger band members. But everyone warmed to the material, and the result of months of living with the music in preparation for the recording has been deeply satisfying. Each piece hits its "character" mark, and there is a satisfying variety,...